This is an ongoing personal project of mine, where I take HipHop artists I admire and I design a character corresponding with each of their studio albums. Then, I illustrate that artist in the style
of a famous cartoon. It is a fun challenge to pair an artist with a cartoon that suits their personality
and their oeuvre. There is also a lot of enjoyment to be had in working various easter eggs into the
original character designs.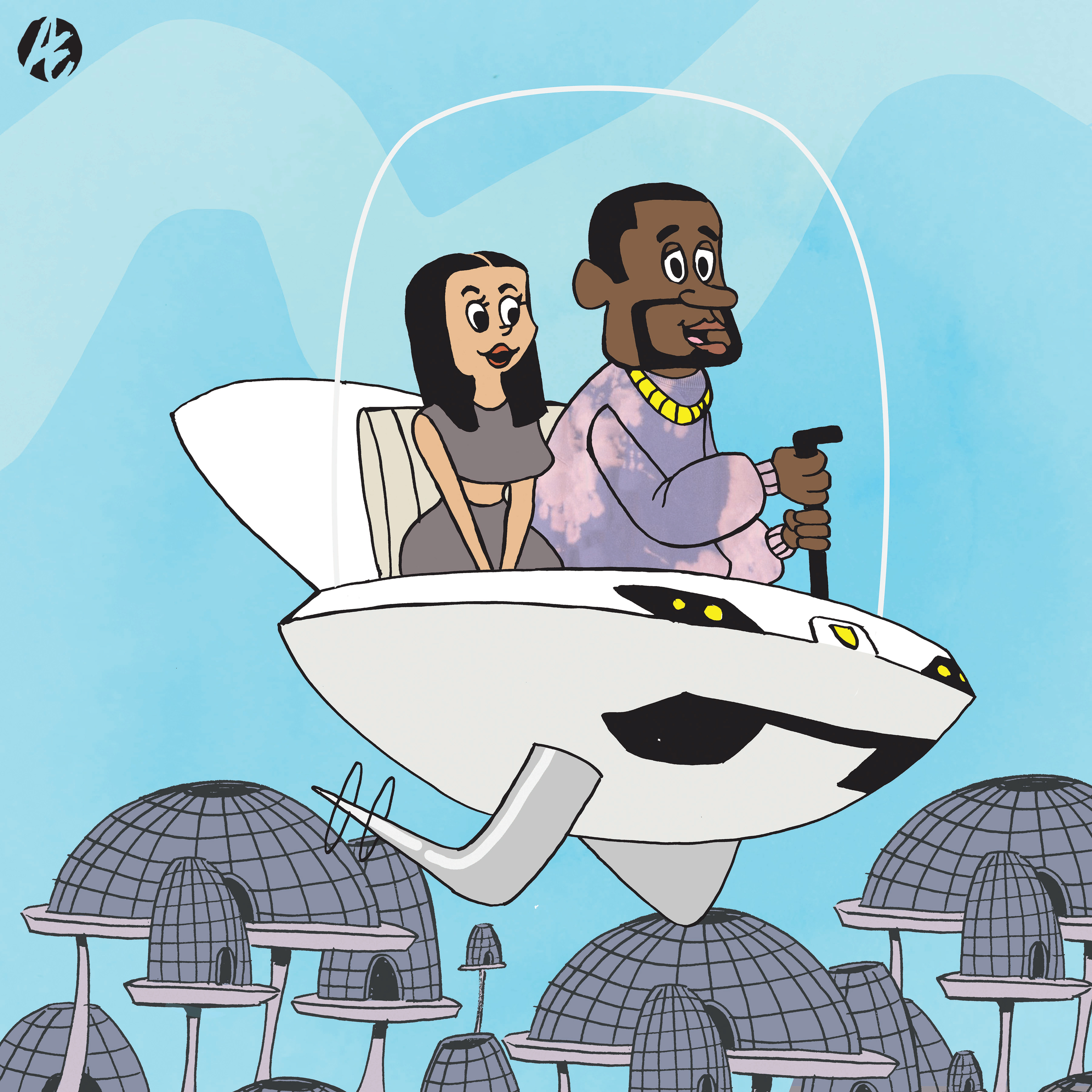 "You want me working on my messaging,
When I'm thinkin' like George Jetson but sounding like George Jefferson"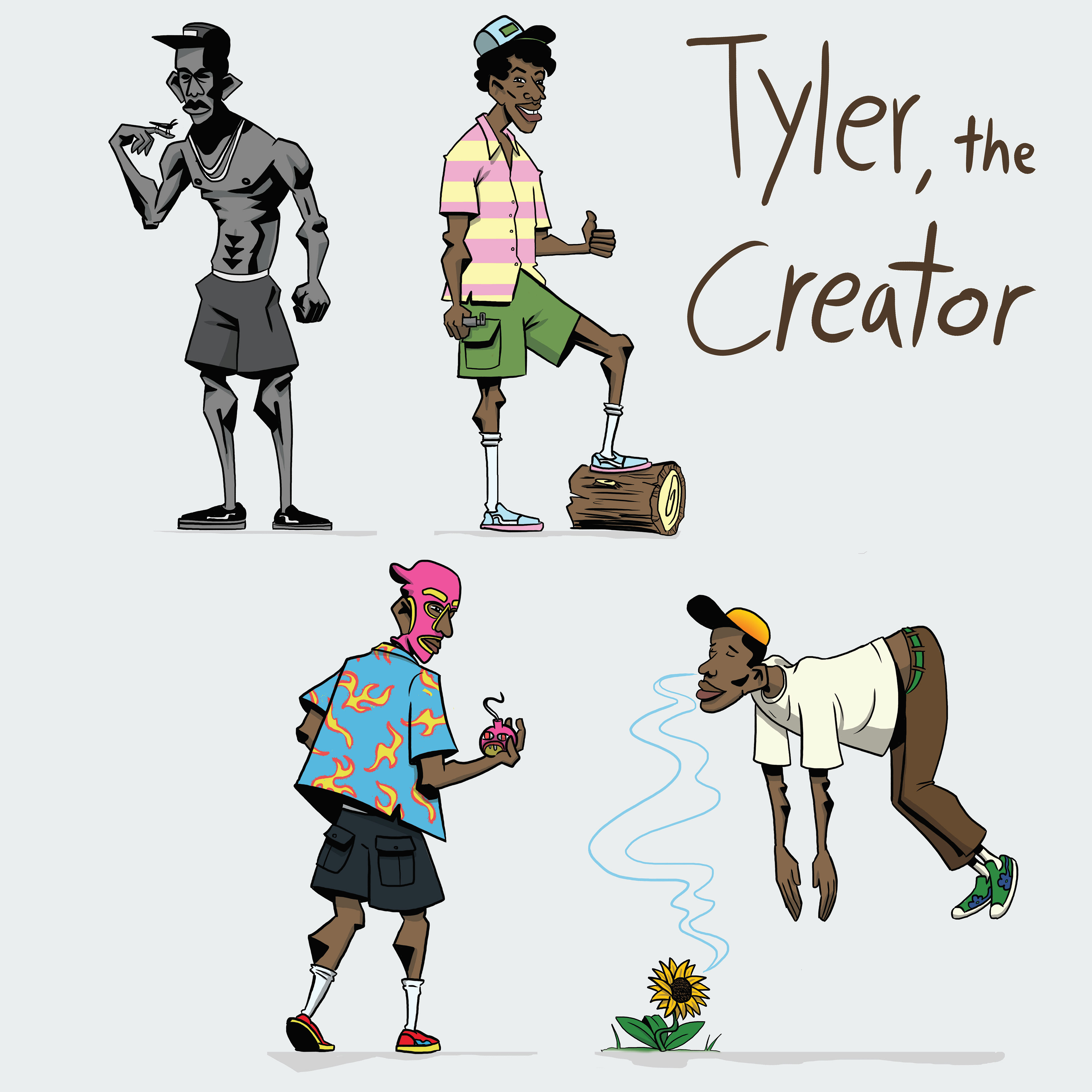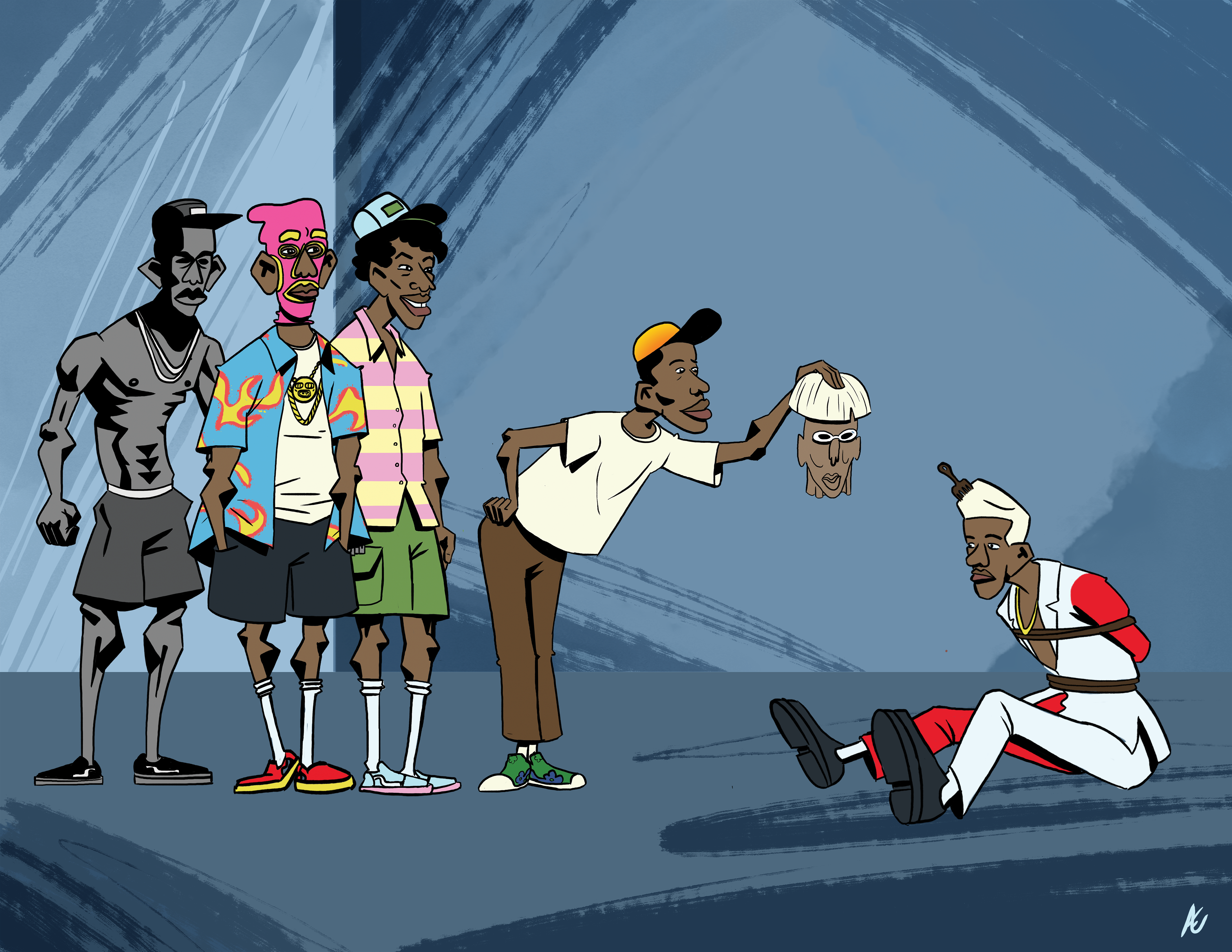 "Take yo hoodie off, why you hide your face from me?"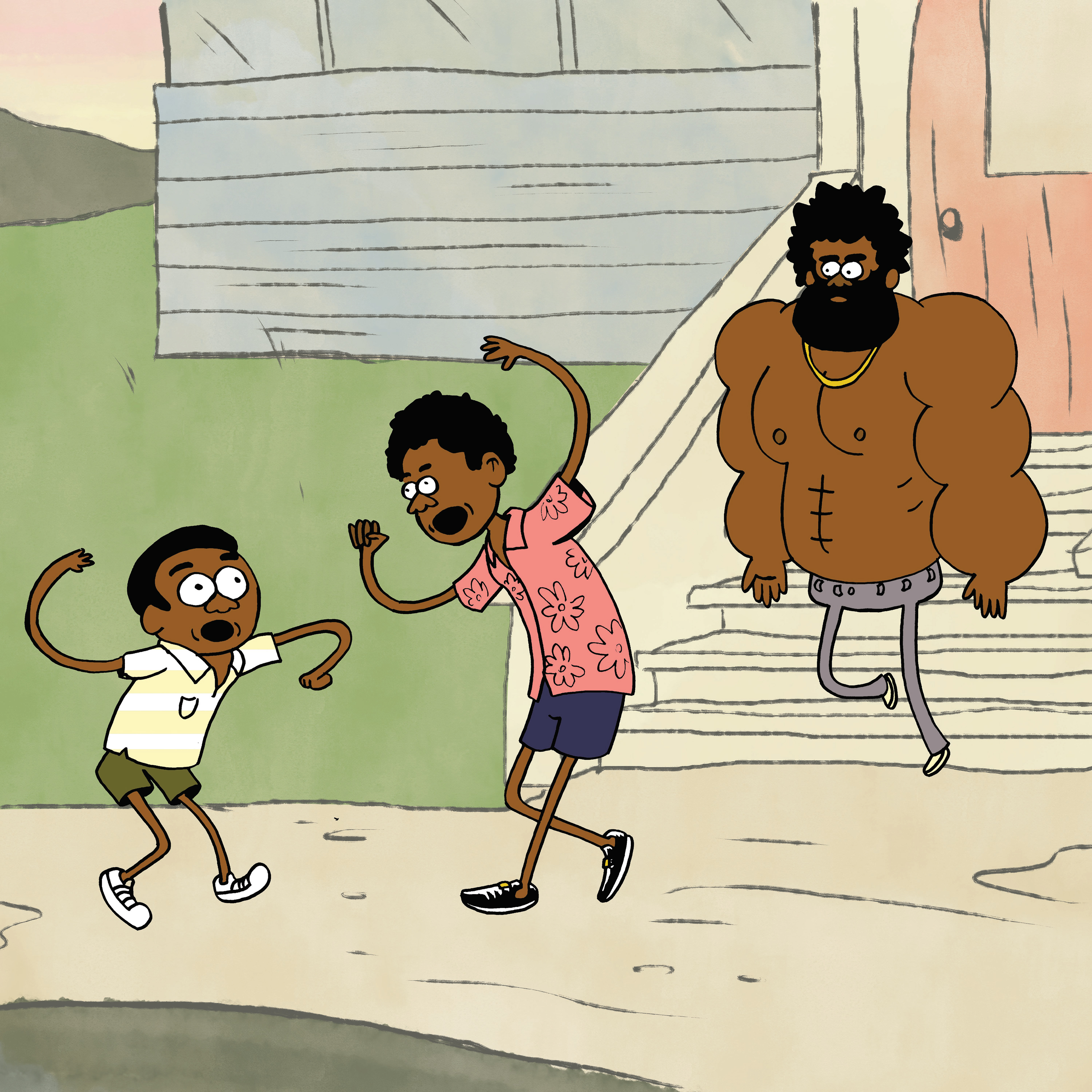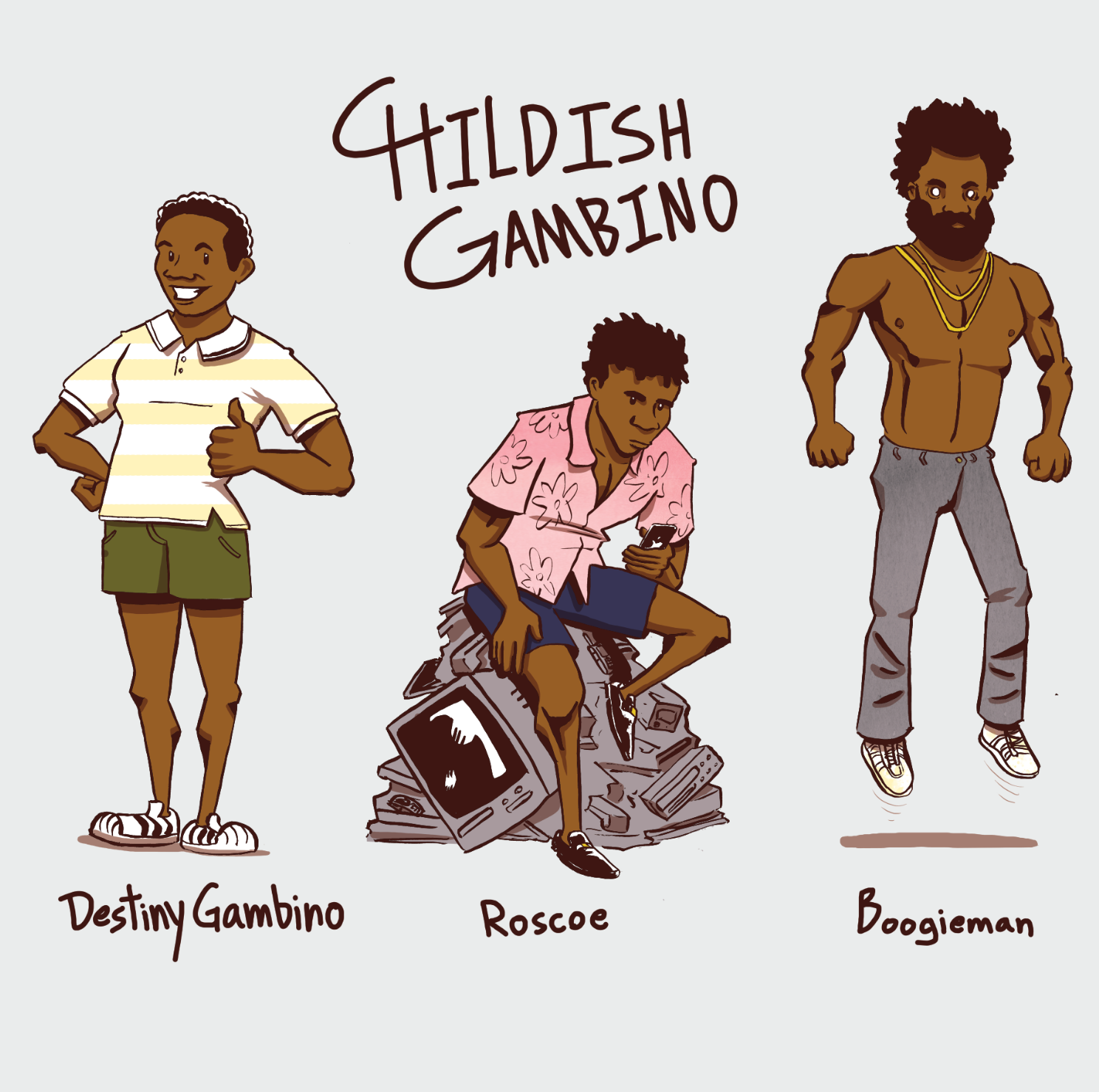 "Who's Next? Who thinks they can take on the legendary Crew Crew?"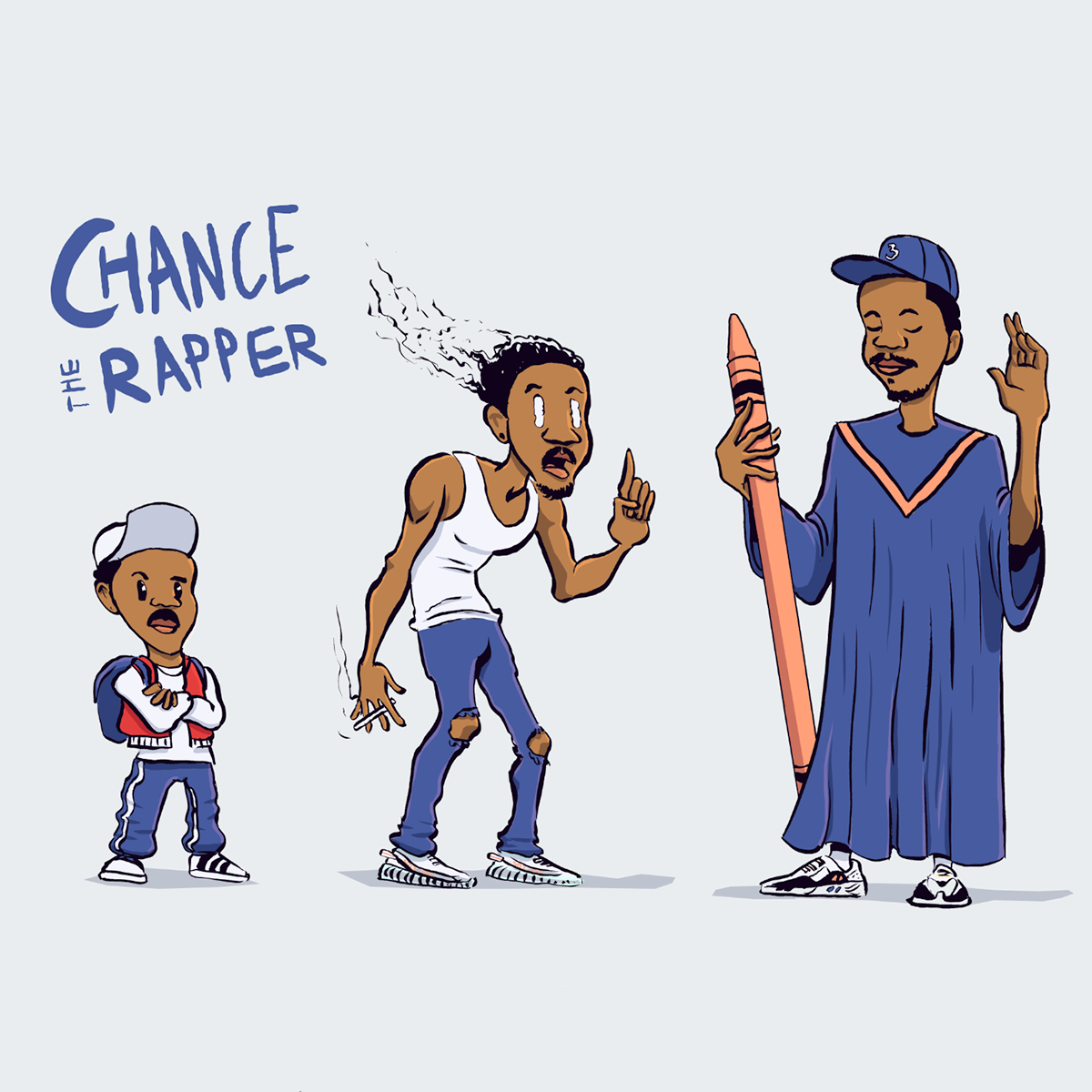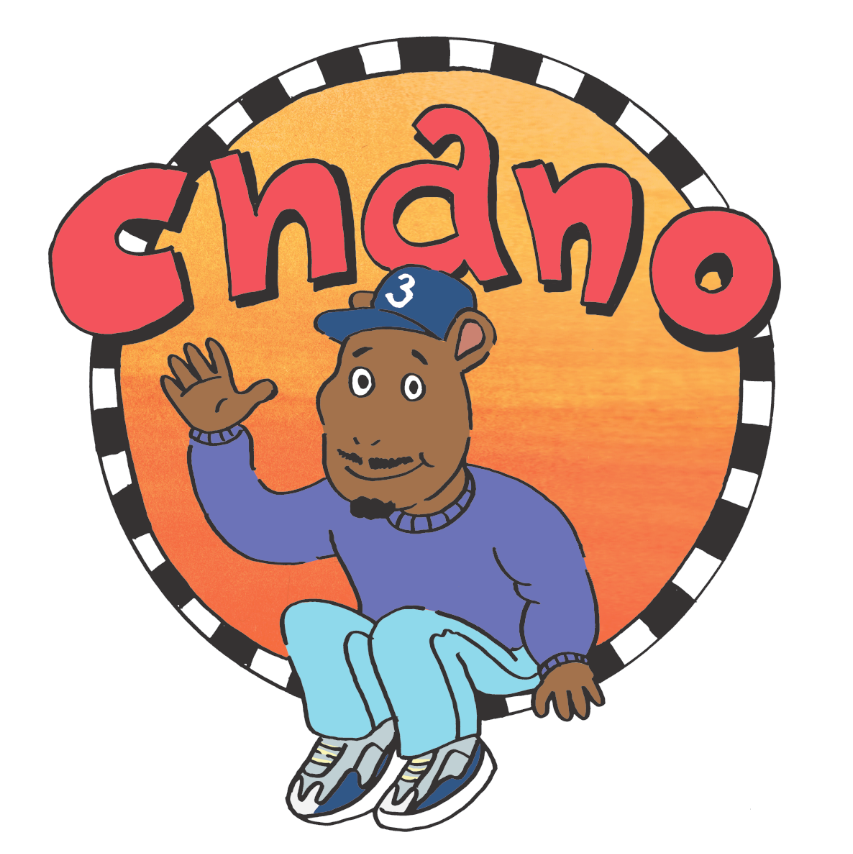 "I've been this way since Arthur was Anteater, now they wanna hit me with the ooh wop da baaaaam"